Cabling Services in Salt Lake City, UT
TCS Tele-Communication Systems, Inc. has been in the industry for over 35 years, offering affordable and professional network setups, audio, and video cabling. Installing network cabling can be a time-consuming job.
Our industry experience, expertise, and product knowledge mean that our qualified and trained technicians can perform the job in a fraction of the time it would take you to do it.
In business, we know that time is money. It is our goal to save you both. You can trust our experienced and knowledgeable technicians to get you up and running in no time! We are low voltage professionals!
We are a provider of high-quality, leading brands and products, as well as brands and products that are inexpensive and may fit your budget and pocket better.
We are ICC Elite Installer, which means you're covered by a lifetime performance warranty.
Our technicians can install and run any low voltage cable, including:
Fiber Optic Distribution Cable
Cat 5e, Cat6, Cat 6a
Alarm Wire
Coaxial Cable
Audio Wiring
We also offer:Surveillance IP cameras | Card Access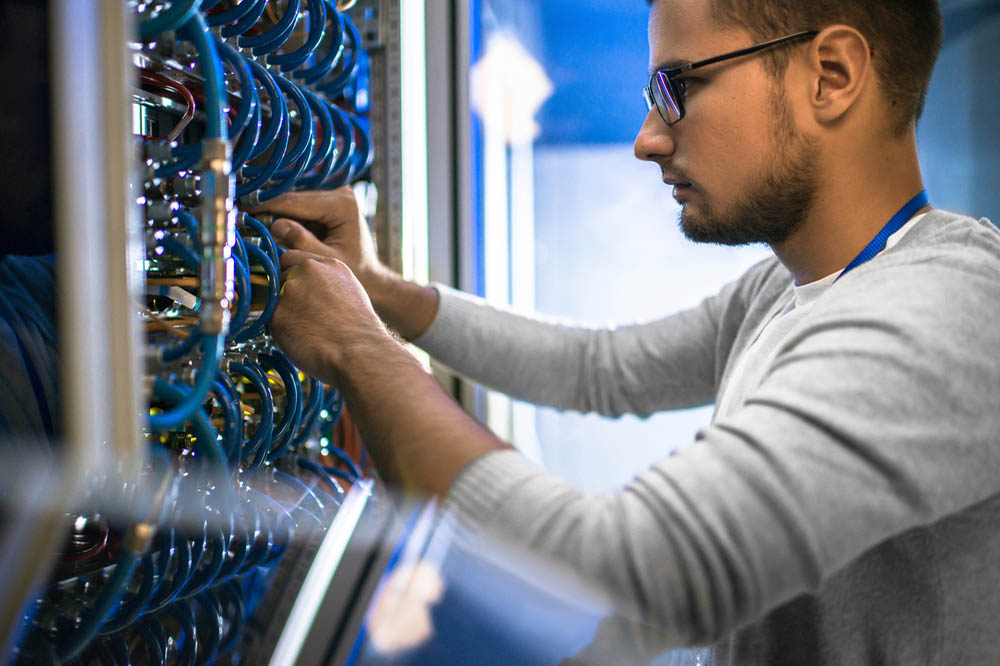 Network Cable Installs
One thing we place above all else is the health and safety of our clients. Therefore, we strive to not only adhere to building codes but also to international OHS regulations. You will have peace of mind that when our technicians lay your cabling; it will be done quickly and efficiently, and your cabling will look clean and organized.
Furthermore, we test and label all of our cables. Some clients may request the additional service of mapping each cabling project, and we will gladly provide you with this service should you need it. Our objective is to make sure that your wires are as discreet as possible. Messy wires can make an office space feel and look less organized.
Upon consultation with you we will determine what your cabling needs are based on a series of questions related to your business, operations, and floor layout. Our technicians will make recommendations to help you select the most appropriate solution for your business.
The cabling needs of your business may be small or much more complex. Whether you require our services for a small or large job, we are able to scale up to meet your business needs.
Simply contact us to speak to a qualified associate at TCS Tele-Communication Systems, Inc. in Salt Lake City, UT about your cabling and teleconferencing needs, and we will send out a technician to perform an initial assessment before supplying you with an estimate.