Teleconferencing in Salt Lake City, UT
TCS Tele-Communication Systems, Inc. is the preferred supplier of telephone systems in Salt Lake City, UT. This is our business, and we know it well because we have been doing this for nearly 40 years. You can trust the experts at TCS Tele-Communication Systems, Inc. for all your telephone system needs.
It's fair to say that because we have been in this industry for so many decades, we know a thing or two. We service a wide range of clients from various industries and are familiar with the rules and regulations of this industry. We consistently work with NEC Telephone Systems, and this is our preferred platform.
They are an industry-leading manufacturer that offers superior quality products with affordable pricing. We trust them like we trust our associates to deliver world-class service. We know it. We trust it. We recommend it.
In addition, we provide:
Teleconferencing Solutions
SIP Trunking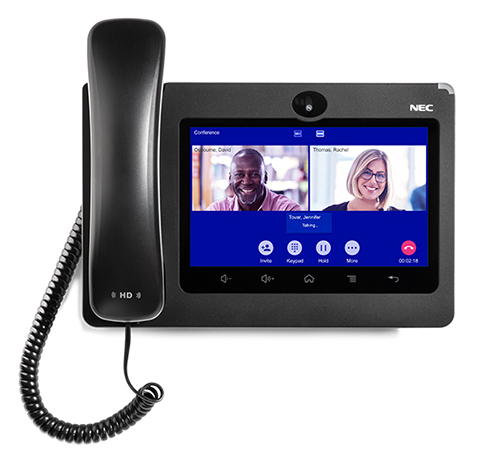 Benefits Of Using NEC Telephone Systems
To learn more Univerge Blue please visit the Univerge website.
They supply industry-leading products
Great Product Features
Attractive Pricing
Univerge Blue
These systems are so versatile and can scale up or down to accommodate small businesses with a single user at one premises or larger businesses with thousands of users at different locations. Apart from the fact that these systems are reliable and easy to use, they also include available features such as:
Bluetooth
Wi-Fi
Mobile Applications
Soft Phones
Up until recently, we have sold Samsung products for over 30 years and are industry experts on these products. Our qualified and knowledgeable technicians are able to service all Samsung products.
Our product range we service includes:
Panasonic
Nortel
Comdial
Vertical
Samsung
Contact us or speak to one of our qualified representatives regarding your telephone system, small business security, or cabling needs, and we will send out a technician to have a look.