Small Business Security in Salt Lake City, UT
TCS Tele-Communication Systems, Inc. understands the importance and the need to feel safer at work. Taking into account the rising crime rates, it is imperative that you and your business are secure and safe.
What Sets Us Apart
We have years of industry experience and have gained invaluable knowledge in this ever-growing sector of business. You can trust us to help you save money and eliminate stress when it comes to surveillance.
At TCS Tele-Communication Systems, Inc. of Salt Lake City, UT, we offer a wide range of industry-leading surveillance systems that can be tailored to suit your needs and suit your budget. When it comes to our product range, there are two things that matter most to us: how durable and reliable the system is and how well the system can meet the needs of our clientele.
That is why we only stock and sell the highest quality equipment. This allows us to extend peace of mind to our clients. You can rest assured that your system will last and that you won't need to fork out additional money on replacement parts and unnecessary call-outs later on down the line. In addition to this, our systems will save you money in the long run. That's why we say invest well the first time!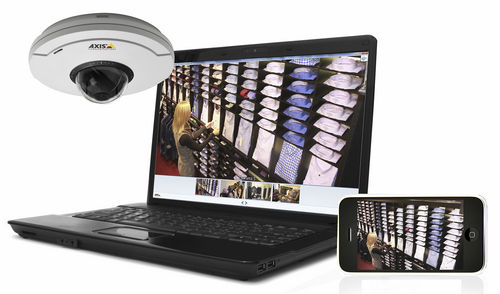 Scalable Services
Whether you require surveillance for a big multi-corporate conglomerate or small business security, we are able to scale our products and services to meet your individual needs.
Our highly qualified and experienced technicians will visit your premises and assess your current system. Should you wish, we can either supplement your existing monthly monitoring services and alarm systems or completely replace them.
Card Access
Card access means that you will never again have to replace keys or run after employees to get old keys back. Or, you won't have to change your locks again.
Card access gives employees and management access to your building while allowing you to easily add or remove employees from your system. Even if you do not get an employee's card back, this won't matter; simply removing them from the access list will prevent unauthorized entry to your premises.
For your peace of mind, contact us and speak to one of our qualified representatives about your surveillance, cabling, or network setup needs. Our technicians will come out to your premises and do a thorough inspection before providing you with an estimate. We are also able to work with your current system and either supplement it or replace it.